Keith Armstrong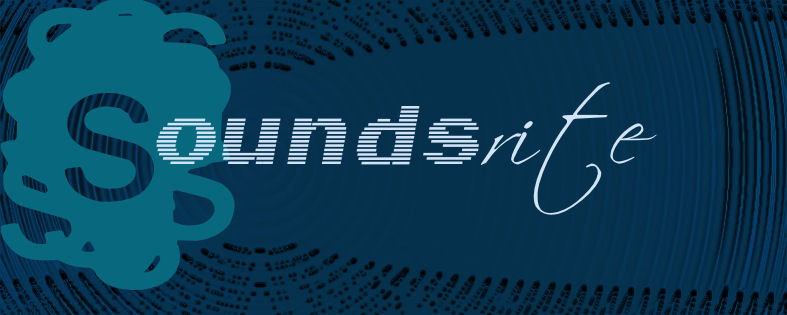 soundsRite home about email: editorial group
Work by Keith Armstrong and collaborators:
By Keith Armstrong, Charlotte Vincent and Guy Webster.
Our world is literally and figuratively turning to 'dust'. This work acknowledges decay and renewal and the transitional, cyclical natures of interrelated ecologies. It also suggests advanced levels of degradation potentially beyond reparation.
Dust exists both on and beneath the border of our unaided vision. Dust particles are predominantly forms of disintegrating solids that often become the substance or catalyst of future forms. Like many tiny forms, dust is an often unnoticed residue with 'planet-size consequences'. (Hanna Holmes 2001)
The image depicts an ethereal, backlit body, continually circling and morphing, apparently floating, suggesting endless cycles of birth, life and death and inviting differing states of meditation, exploration, stillness and play.
This never ending video work is taken from a large-scale interactive/media artwork created during a six-month research residency in England at the Institute of Contemporary Art London and at Vincent Dance Theatre Sheffield in 2006. It was originally presented on a raised floor screen made of pure white sand at the ICA in London (see). The project involved developing new interaction, engagement and image making strategies for media arts practice, drawing on the application of both kinetic and proprioceptive dance/performance knowledges. The work was further informed by ecological network theory that assesses the systemic implications of private and public actions within bounded systems. The creative methodology was primarily practice-led which fomented the particular qualities of imagery, generated through cross-fertilising embodied knowledge of Dance and Media Arts. This was achieved through extensive workshopping undertaken in theatres, working 'on the floor' live, with dancers, props, sound and projection.
And eventually of course, all this dust must settle. (Holmes 2001, from Dust Jacket)
Holmes, H. 2001, The Secret Life of Dust: From the Cosmos to the Kitchen Counter, the Big Consequences of Little Things, p.3
NOTE: if you find your internet connection serves this large video too slowly for good viewing, try the atlernative more compressed version.
About the authors of the piece:
Keith Armstrong has specialised for eighteen years in collaborative, hybrid, new media works with an emphasis on innovative performance forms, site-specific electronic arts, networked interactive installations, alternative interfaces, public arts practices and art-science collaborations. His practice-based research focuses on how scientific and philosophical ecologies can both influence and direct the design and conception of networked, interactive media artworks. Keith's artworks have been shown and profiled extensively both in Australia and overseas and he has been the recipient of numerous grants from the public and private sectors.
His interdisciplinary work Intimate Transactions received an Honorary Mention in the 2005 Prix Ars Electronica in Austria, represented Australia at the National Gallery of China for 'Media Art China' (Synthetic Times) during the 2008 Olympics Cultural Festival and was shown in 22 venues including the ICA London and is now held in the permanent collection of ZKM Centre for Art and Media, Karlsruhe Germany. Keith's interactive installation, Shifting Intimacies, developed during an Arts Council England residency, was premiered at the ICA, London. His interactive installation Knowmore (House of Commons) was shown at the Mediations Biennial in Poland in 2010. In 2011-12 he directed the 'Remnant Emergency' Artlab project in Australia, New Zealand and India with outcomes including the high profile Bat-Human Project in Sydney. His work Finitude was featured in the 3rd Art and Science International Exhibition and Symposium, Beijing, China at the China National Museum of Science and Technology. Recent works Night Rage and Long Time, No See? featured in ISEA 2013 Sydney and in 2014 Light of Extinction was featured in Thingworld:International Triennial of New Media Art at the National Gallery of Art in Beijing, China.
Through 2011-15 he forged new collaborative partnerships with a range of biodiversity conservation organisations and ecologists across the Australian continent. This has resulted in a series of major commissions for works, including Sydney Powerhouse Museum, the Queensland Museum, Media Art China and Siteworks Festival at Arthur Boyd's property, Bundanon. Keith was formerly an Australia Council New Media Arts Fellow, a doctoral and postdoctoral New Media Fellow at QUT and a lead researcher at the ACID Australasian Cooperative Research Centre for Interaction Design. He is currently a part-time Senior Research Fellow at QUT, author of numerous chapters and papers, and an actively practicing freelance new media artist.
Guy Webster is a composer, sound designer and artist working across the mediums of theatre, dance, sound art, installation and new media. His broad body of work has featured in theatres, festivals, live music venues, galleries and conferences throughout Australia, Japan, Europe, UK, USA and China and his live performances have seen him share the stage with the likes of Beth Orton, Ed Harcourt, Powderfinger, The Cruel Sea, Mad Professor and Sarah Blasko. Guy trained and worked as a dancer & choreographer early in his professional career while developing his practice as a composer and musician. Within a few years his focus turned towards sculpture and sound to create original instruments and interactive performance works. This refined spacial sensitivity and unique approach to performance led to his initial work as a composer for theatre. He has since worked with many theatre companies and independent artists including Queensland Theatre Company, Sydney Theatre Company, La Boite Theatre Company, Shake & Stir Theatre, The Brisbane Festival, Backbone Youth Arts, State Library of Queensland, Out of the Box Festival, Lisa O'Neill, Goat Track Theatre, Stella Electrika, Wilde Applause & Red Shoes.
Guy is also a core and founding member of the new media performance and installation group, The Transmute Collective (1998-2009), whose work, Intimate Transactions received an honorary mention in the 2005 Prix Ars Electronica and featured in numerous galleries and festivals including ICA (London), National Art Museum of China (Beijing), The Performance Space (Sydney) and ACMI (Melbourne) & BIOS (Athens). Guy's unique compositions utilize traditional vocal and instrumental forces combined with field recordings, original instruments and an adventurous approach to production to create new experiences through immersive sound design.
Charlotte Vincent (Artistic Director/Producer Vincent Dance Theatre). Charlotte formed Vincent Dance Theatre (www.vincentdt.com) in 1994 and has directed all the company's work to date. Charlotte performed with VDT until 2002 and has designed the company's work since 2005, regularly funded by Arts Council England. Charlotte also choreographs work with other companies in the UK and abroad. Charlotte teaches professional development extensively across the UK and directs and facilitates a range of community engagement projects. She regularly works as a mentor for emerging artists in the UK and as a dramaturg for other artists' work. Charlotte collaborates with Professor Liz Aggiss as Victoria &Albert Artfacts (http://www.vincentdt.com/projects/artefacts/index.html) and with Dr Claire MacDonald to curate www.thetable.org.uk. Charlotte is committed to raising the profile of female-led arts practice in the UK and is regularly asked to chair and facilitate discussion and debate around gender inequality in the arts.
In 2012 Charlotte curated Juncture, a 4 week festival of experimental, female led, performance and practice at Yorkshire Dance, Leeds (http://vimeo.com/54093157) which is currently in its second season, curated by colleague Wendy Houstoun. Charlotte Vincent is Resident Artist at South East Dance. VDT is Associate Company at Brighton Dome. VDT and Yorkshire Dance are Artistic Partners. She was on the Artists Advisory Group at Yorkshire Dance and Steering Group for Dance UK's National Choreographic Conference in May 2013. Charlotte completed a Clore Leadership Short Course (2010), the Clore Programme for CEO/Artistic Directors (2011) and Clore Brave Conversations Programme in 2013.
More information on the works of Keith Armstrong.
This work is licensed under a Creative Commons Attribution-No Derivative Works 3.0 Unported License.
There are big audio and av files on soundsRite. Please have patience while they load sufficiently to stream. The soundsRite website is designed for SAFARI.