Soundsrite soundsRite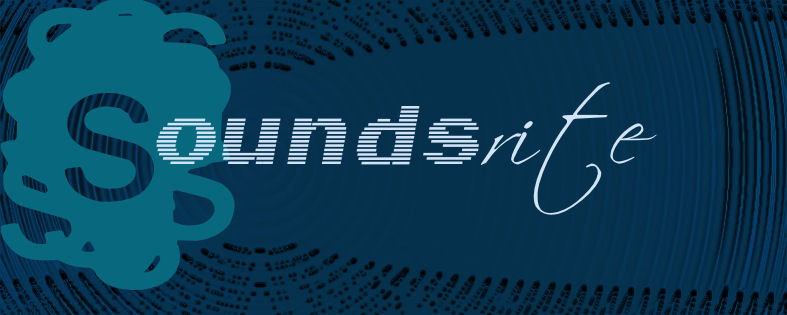 soundsRite home about email: editorial group
A work by Michael Young

This work is licensed under a Creative Commons Attribution-No Derivative Works 3.0 Unported License.
There are big audio and av files on soundsRite. Please have patience while they load sufficiently to stream.
Exposure (2012), by MIchael Young (video version). c.12min
Note by the composer: This video is a re-presentation of a generative audiovisual installation, the centre piece of the exhibition Exposure: Living in Extreme Environments created in collaboration with geoarcheologist Dr Paul Adderley (University of Stirling, Scotland). The broad theme is the co-evolutionary, mutually dependent relationship between human populations and their environment. Our work focuses on Adderley's scientific research undertaken in Greenland, looking at the historical record (revealed by excavations and soils analysis) of population behaviour over that last 1000 years. The soil itself is taken as an artefact of past human habitation, land use and cultural activity. Image work and data analysis obtained from processed soil samples are re-appropriated in this installation and presented alongside with location-specific and historically-referenced sound recordings. The chronology of the images and data structure the piece: data guide a generative system that selects images, sound materials and live audio and visual processing techniques. Implementation is in Max/MSP/Jitter. In this short experimental video, 1000 years of data are cycled once. This work was undertaken with support of the Research Councils UK.
Dr Michael Young is a composer and senior lecturer in Music at Goldsmiths, University of London. He is currently Pro-Warden for Students and Learning Development at Goldsmiths. He was born in South Shields, in the North East of England in 1968 and studied at the Universities of Oxford and Durham, completing a PhD in Composition in 1995.
He is co-founder of the Live Algorithms for Music network which brings together researchers in music, cognition and software engineering to investigate autonomous systems for live performance. His work for interactive systems includes "Argrophylax" (2006) and "ebbs–" (2007). The "_prosthesis" series (2007–present) and "Trio for Two Players" (2012) are improvisation systems in which players interact with a quasi-autonomous computer improviser, based on mutual listening and learning. He's collaborated with jazz musicians and improvisers as a pianist and laptop musician and has created electroacoustic music for theatrical productions and gallery exhibitions, such as the soundscape for "John Goto's New World Circus" which toured the UK with Arts Council support in 2006. He has collaborated in various cross-art, science collaborations including two installations for National Science and Engineering Week: Groundbreaking (2007) and Exposure (2008/10), described in a recent edition of Leonardo and the basis of the present work.
www.michaelyoung.info
Go to the piece.