Stuart Ramsden and David Worrall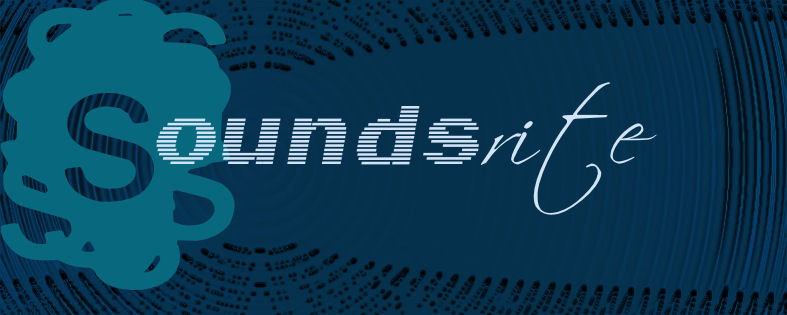 soundsRite home about email: editorial group
A work by Stuart Ramsden (animation) and David Worrall (music)

This work is licensed under a Creative Commons Attribution-No Derivative Works 3.0 Unported License.
There are big audio and av files on soundsRite. Please have patience while they load sufficiently to stream. The soundsRite website is designed for SAFARI.
Chromachron (literally "colour time") is a sound and image polymedia work that explores the synchronisaton and structural integration of sound and colour events through a common duration scheme. The term 'polymedia' is used to indicate that the sound and image material is composed into a single structurally-integrated and interdependent poly-modal sense experience rather than the more usual layered multiple media ('multimedia') approach.
Chromachron is a static, meditative work, made in honour of French composer Olivier Messiaen (1908-1992) who perceived colours when he heard certain chords, particularly those built from his Modes of Limited Transposition.
The work uses Messiaen's 2nd mode and is composed of phrases of fanning permutations of additive time structures called interversions. Each phrase of the work is 'signalled' by low gongs and by image "depth". The shape and colour of the images is also related to the pitches.
Chromachron is one of a number of pioneering polymedia works composed by Ramsden and Worrall during their period at the Australian Centre for the Arts and Technology (ACAT) at the Australian National University, which they founded in 1989. It w as originally composed for realtime computer performance in their first Polymedia Event Space dome where the sound was mapped into sixteen independent audio channels.
About the authors of the piece:
David Worrall is a freelance experimental composer and sound artist working in sound sculpture and immersive polymedia as well as traditional instrumental composition. He performs and exhibits internationally. Worrall studied music composition at the Universities of Sydney and Adelaide with Peter Sculthorpe, Ross Edwards, Richard Meale and Tristram Cary. Other studies were in mathematics and philosophy. He has won several composition and research awards. He joined the Faculty of Music at Melbourne University in 1979 where he taught twentieth- century music composition techniques and orchestration as well as undertaking research in computer music. In 1981 he designed and taught the first undergraduate course in computer music in Australia. In 1986 he was appointed Director of the Electronic Music Studios at the Canberra School of Music. He established and became the Foundation Head of the Australian Centre for the Arts and Technology (ACAT) at the Australian National University in 1989, a position he held for over a decade. During that time ACAT offered the first Australian postgraduate degrees in Electronic Arts. David has held artist-in-residence and visiting fellowship positions in universities in Australia, UK, France, Spain and the USA. Worrall was a founding member of the Electronic Music Foundation and the Music Council of Australia and has served on a number of organisational boards, including the Australia Council's Music and Innovative Projects (later Mixed Media) Boards, the Australian Music Centre and as president of the Australasian Computer Music Association. He is an Australasian editor for Organised Sound (Cambridge University Press) and a Board Member of the International Community for Auditory Display. In addition to his artistic activities, Worrall designs and builds portable multimedia event spaces, and speculates in the capital markets. His PhD, partially funded by the Capital Markets Cooperative Research Centre, was on the development of a software framework for the sonification of information in large or high-frequency multivariate datasets such as from trading engines.
Stuart Ramsden: Born 21st of September 1964 in Montreal, but grew up in Australia. Schooled in Melbourne, obtaining a Grad. Dip. in Applied Film & TV from Swinburne University (1987). Appointed Lecturer in Computer animation at 5 the Australian National University (ANU) Australian Center for the Arts and Technology (1990-97). In 1998 he joined the ANU Supercomputer Facility Vizlab as a Visualization Programmer where he currently works. Ramsden collaborates with researchers in Physics, Chemistry, Materials Science and Mathematics in investigating minimal surfaces, hyperbolic geometry, ordered periodic crystal nets and generic complex topological networks.
Go to the piece.